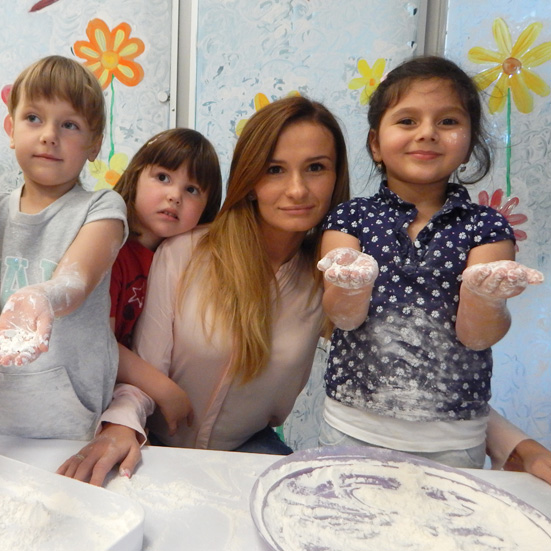 Julia
Manager
Russian Native Speaker
I decided to move to Poland, because of my love for exploring the world and getting to know people. Here, I started pedagogical sudies after finishing my European Studies back home. Privately I'm the mom of little Sabina, who is my motivation to spend time actively. In my free time I'm swimming and running - which are two of my favorite disciplines.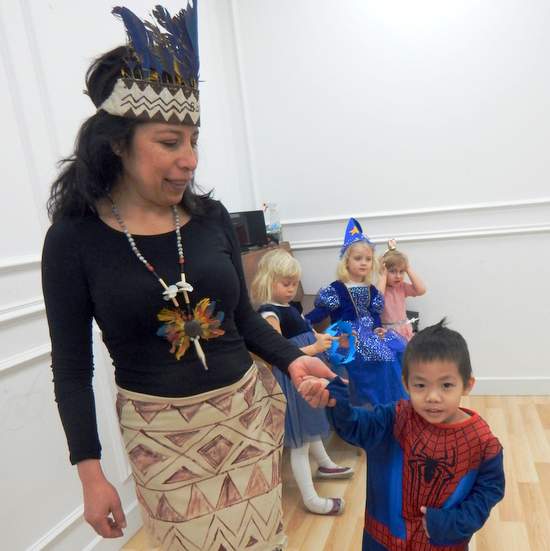 Esther
Spanish Native Speaker
Teacher and Native Speaker of the Spanish language, pedagogue and speech therapist, mother of three. She enjoys creating educational spaces and materials in such a way that children can develop their perception, language and imagination through play. Esther paints oil paintings, and designs silver jewellery.
Ganga
English Native Speaker
I graduated in the field of early childhood and language linguistic at the faculty of Education at the (Mahendra Ratna Campus) Tribhuvan University of Nepal. I have got over 5 years of experience in working with children in Nepal and in Poland. Working with children, I try to develop their natural openness and curiosity of the surrounding world. I approach each child individually, trying to match educational activities to his needs. My free time goes by reading books, going to cinemas and cooking various types of curries.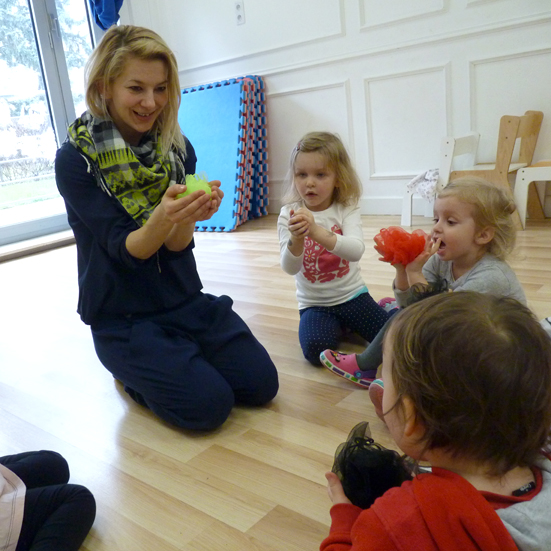 Dorota
Rythm teacher
I am a graduate of F. Chopin's Academy of Music in Warsaw. I love music and try to pass this love on to children. I want to help them to discover and understand the secrets of the musical world and teach them to enjoy music. I am totally crazy about dance, choreography and the Portuguese language. My signature is a warm smile and colourful tights :-)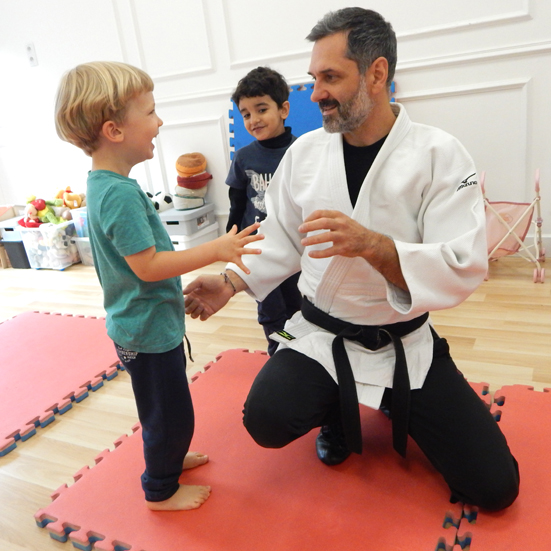 Wojtek
Sport teacher - judo
Graduate of Pedagogical studies (Religion and Ethics) of the Christian Academy of Theology and Classical Philology of Warsaw University. Also sports instructor (ju-jitsu specialization), creator of the Yawara School of Martial Arts, author of the "ju-jitsu club" - training programme for preschool children. At present, board member of the Central Regional Ju-jitsu Association.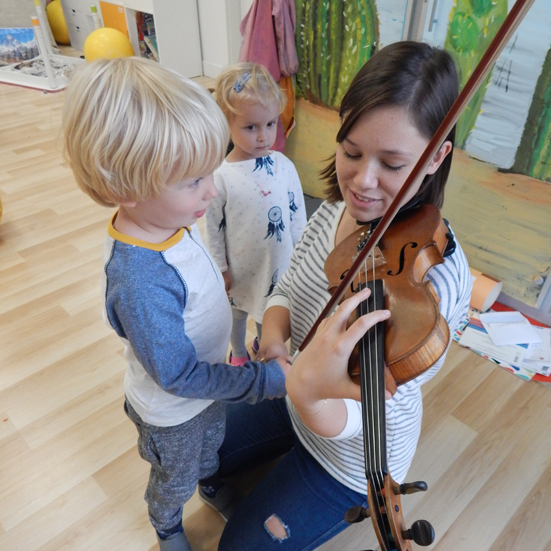 Agata
Violin teacher
Graduate of the University of Music in Warsaw, class of violin. I have been interested in music since I was a kid and it became first my passion, then my job. I am happy to share my passion with children. During my lessons, the children will not only learn to play the violin, but also see the fun in music.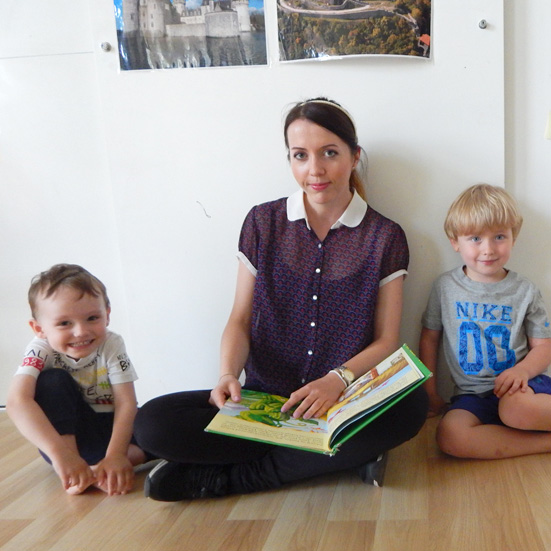 Ania
Teacher
Graduate of Pedagogical studies and English Philology. A child's honest smile gives me incredible satisfaction from my work. Every day I spend at the nursery gives me a lot of happiness and teaches me something new as well. I care about the safety of the children during playtime and take notice of every child's individual talents. In my free time I love reading psychological books and biographies. I like traveling and taking pictures of objects from foreign countries. At night I often watch stars through a telescope.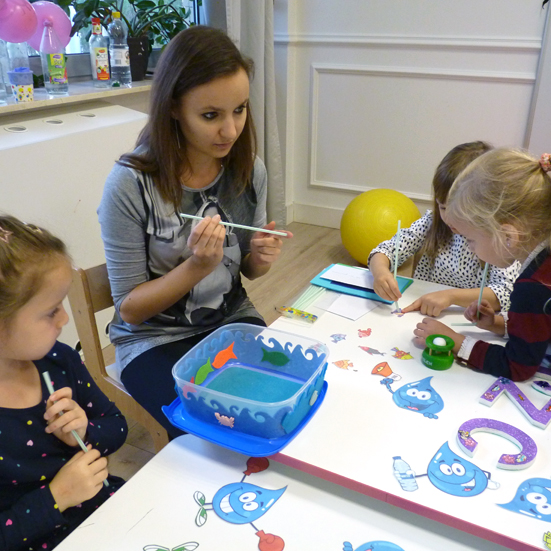 Olga
Speech therapist
I graduated from the University of Warsaw in 2014, and currently I am a PhD student in the Department of Speech Therapy and Emission. I run classes with students and they give me great satisfaction, but my greatest passion and calling is therapeutic work with children. I specialize primarily in the treatment of dyslalia, delayed speech development, as well as impaired linguistic development in children with hearing loss. I conduct my classes so that they are as attractive as possible for a child. In class, I use different methods of therapy to get the best results as soon as possible. In my free time, I love to dance, especially the Brazilian zouka, that is why I love the saying: "Dance as if nobody was watching, Sing like no one is listening, do not regret what caused a smile on your face and never give up - never."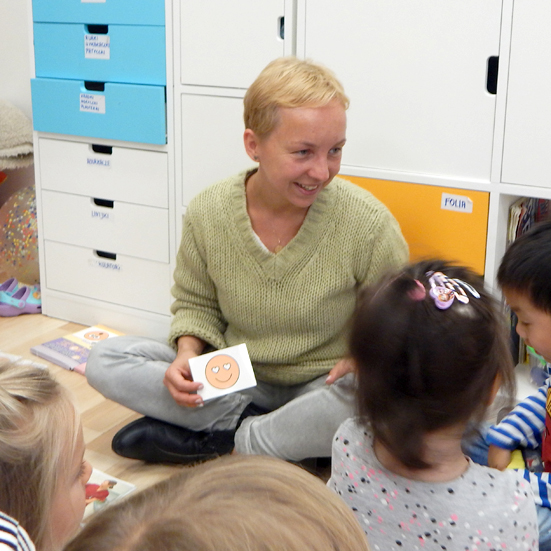 Anna Krzyczkowska – Jesień
Counsellor
The counsellor offers individual meetings for the parents during the weekly hours, psychological support for the children during individual meetings as well as group meetings that support the development of the child's emotional intelligence. Additionally offers child observation in the nursery group, organizes psychological trainings for Parents and offers individual psychological consultations for the teachers and pedagogical staff.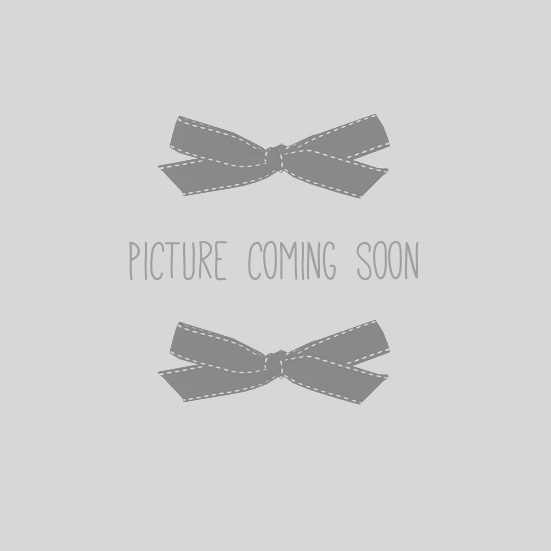 Maria
English Native Speaker
I teach English at MyVinci, I graduated from Universities in the USA with a MA degree. I have also completed CELTA course (Certificate in Teaching English to Speakers of Other Languages). I have already gathered substantial experience in teaching children. Working with kids gives me a lot of joy and satisfaction, especially when I can observe their enthusiasm and willingness to explore the world. Everyday spent with the little ones is a challenge but also a fascinating adventure. In my free time I like to read books, I am also a big fan of healthy eating and active lifestyle. In my private time, I am translator as well as a mom of four.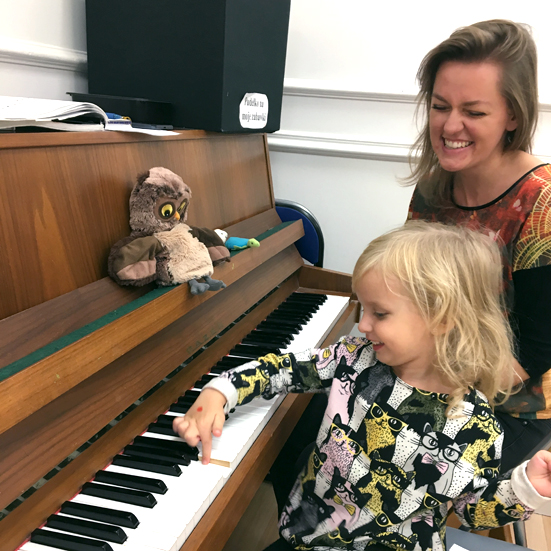 Justyna
Piano teacher
Graduate of the University of Music in Białystok in the class of violin and viola. The additional instrument is the piano. She studied also in Vienna (Austria) and in Warsaw. As part of a music orchestra she played in Austria, Germany, Sweden, Denmark, Czech, Italy, Greece and Russia. Now she works as a violin and piano teacher, but also takes part in various project - orchestra and chamber music. She's part of the quartet By The Way and string orchestra The Crew.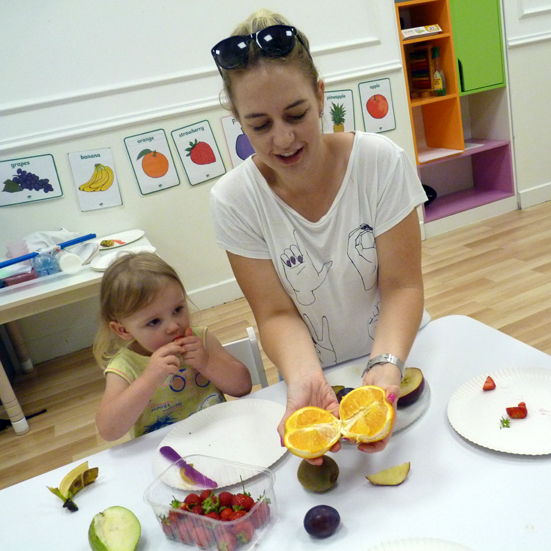 Rebecca
English Native speaker
I am an enthusiastic English teacher from Sydney, Australia, with over 7 years' experience teaching English as a foreign language in Europe to children and adults. I love seeing my students progress and grow in confidence. I have a Cambridge CELTA qualification and a Masters in Linguistics (TESOL) from the University of New England in Australia. I have experience as an au pair, preschool teacher and teaching English to children. I love travelling and learning about new people and languages so I see teaching English as a kind of cultural exchange as well. I really enjoy helping young minds grow and discover the world through language. My hobbies include playing the piano, swimming and learning as much as I can about everything!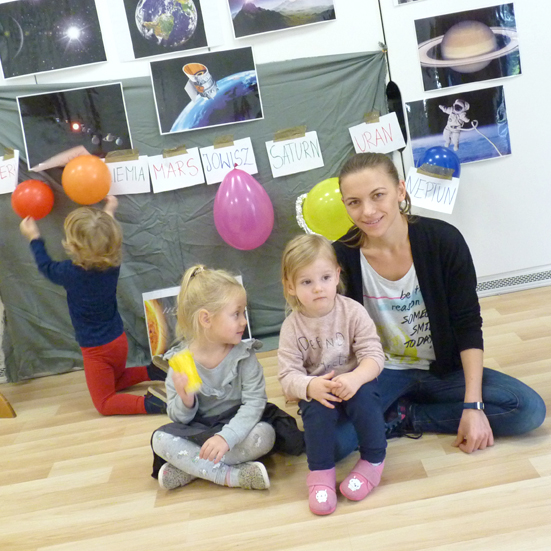 Karolina
Polish teacher
A graduate of the Academy of Special Education in Warsaw, specializing in pre-school education. The creativity and spontaneity of children makes working in kindergarten a lot of joy. I am proud of my students who surprise me every day. In my free time, I relax at a book written by life. In addition, I love to travel to new places and spend time in my hometown.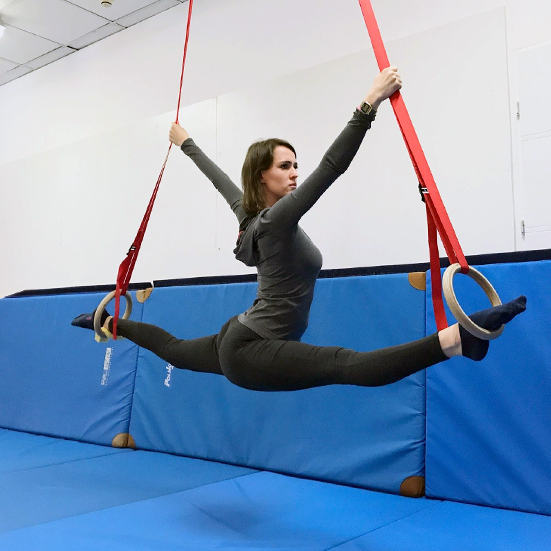 Ola
Sports acrobatics
She is a sports acrobatics coach, graduate of MA studies at the physical education faculty of the Academy of Physical Education in Warsaw. A longtime athlete of sports acrobatics, which she trained from the age of 4. During her athletic career she competed in the national arena and foreign competitions. She has been conducting classes with children for 8 years, already with children from the age of 2. As a trainer she is very patient and responsible. She introduces a cheerful atmosphere to the class, at the same time taking care of every detail of the exercises and safety in the room.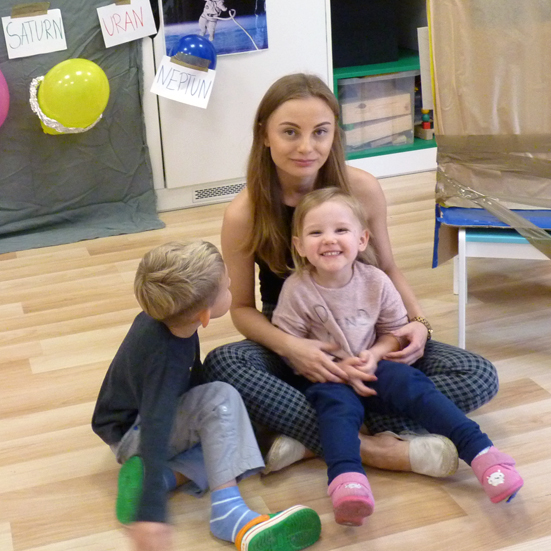 Ania
Assistent teacher
A graduate of the University College of English Teaching and the Pedagogical Faculty of the University of Warsaw. I have gained experience in working with children during numerous internships at schools and international kindergartens and while working at a language school. Working with children brings me real joy and satisfaction. I am happy when I can help them to explore the world around us deeper and deeper. Children's smile is for me the greatest remuneration and motivation for further work. I am also interested in photography, travel and the English language and culture of English-speaking countries.